The award winning
Project Reality
and
Black Sand Studio
teams are proud to announce the official release of Project Reality: BF2 v1.0 Sandbox Beta!

During development for PR:BF2 v1.0, the Project Reality Team talked to several community members, analyzed hundreds of games, and actually read the community forum suggestions and feedback threads. We realized that our game was missing some key features, and our player base was suffering because of it. Drastic change was required, and v1.0 was the best version to achieve this new goal.
The goal...
Fun
!
Project Reality: BF2 v1.0 Sandbox is our vision of the future for Project Reality. Hundreds of minutes have been poured into this new version, and the beta contains a small preview of what is yet to come. The beta version contains a single map,
Sandin
, which runs on top of
Project Reality: BF2 v0.98
. Please ensure you have this version installed prior to installing the beta.
Download Mirrors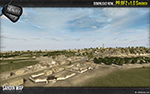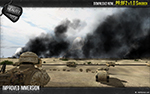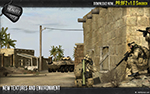 New Features
New map - Sandin, featuring a "small scale" King of the Hill battle
Physics based objects that react to weapons and explosions
New textures and environment objects
Modified graphics and improved immersion
New vehicles
More fun!
Server Files
Due to this being a beta, server files will not be released immediately. Initially, two community servers have been selected to run the beta, CIA and 762, in order to consolidate players and ensure an enjoyable, controlled experience. The Project Reality Team would like to thank CIA and 762 for helping with the beta. If there is increased demand, server files will be released to more servers in the future.
We hope everyone enjoys the new Project Reality experience. Please remember that this is a beta, and there may be issues. Please report any issues or feedback you may have in the
Bugs
and
Feedback
forums.
Stay tuned for our third Devcast to be released soon, and please feel free to join us on our
IRC channel
or visit our
public forums
to discuss this and other news. Also, be sure to connect to Project Reality through social media to stay informed and receive up to the minute updates, the occasional leaked bit of information and more! See you on the battlefield!




- The Project Reality Team